Classroom Divider Walls
Divide large rooms and create flexible learning spaces in schools
Help minimise distractions for a more productive learning environment
Pin temporary school wall art directly onto the fabric surface
Fold up your partitions and store them away neatly when not in use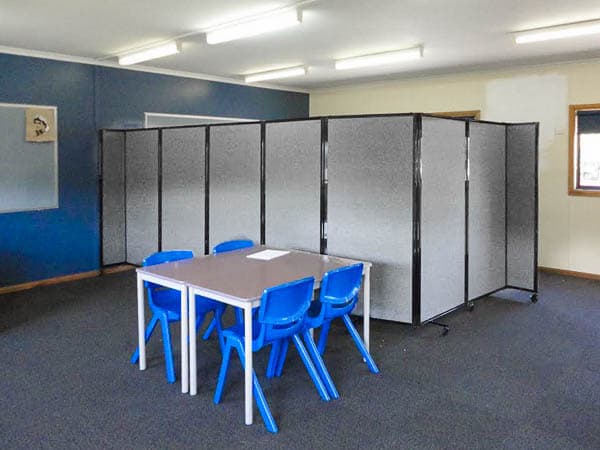 Controlling Noise and Reducing Distractions to Support Student Learning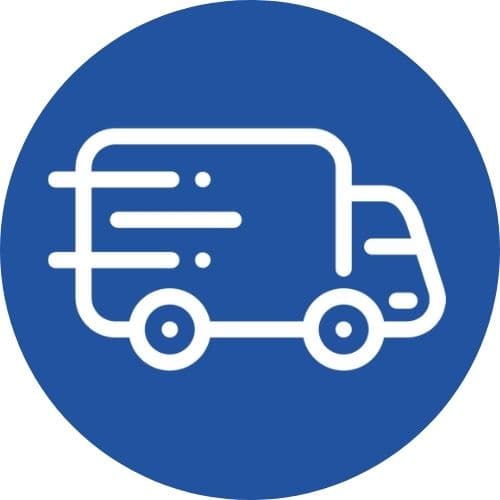 Free Installation & Shipping
Complimentary delivery and installation within 48 hours anywhere in Singapore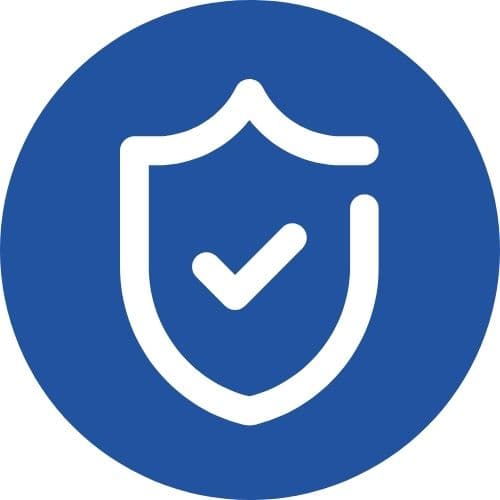 3 Year Warranty
Up to 3 year warranty on materials
and workmanship defects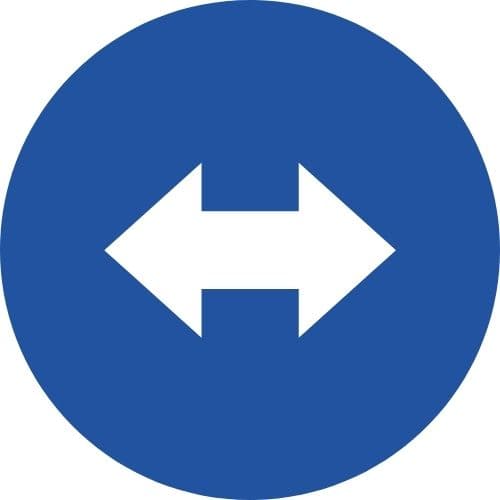 Teacher Friendly
Lightweight and smooth-rolling,
our dividers are easy to move,
set up, and store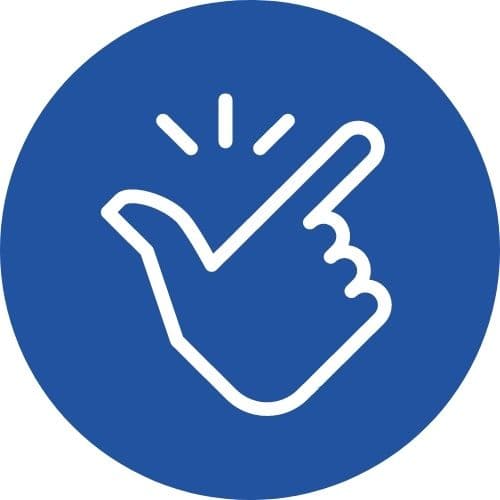 No Permits. No Builders
Hassle free assembly. No builders,
permits or costly installations required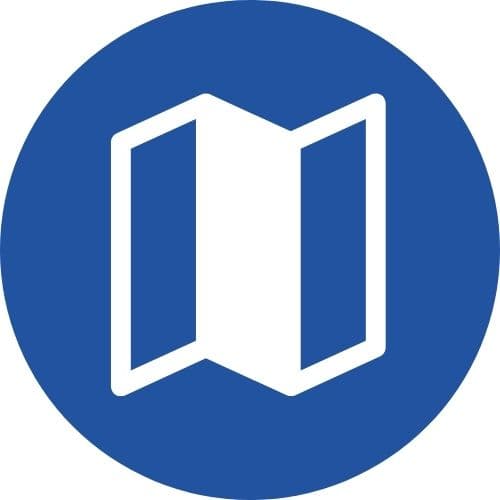 Multiple Configurations
Set up or change in any configuration
thanks to our 360 degree hinges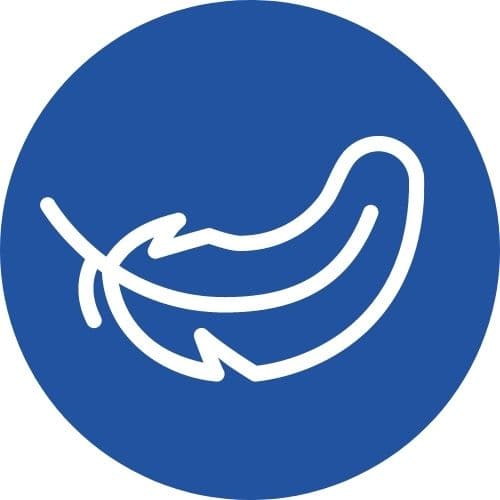 Safety First Design
Stable and reliable, our acoustic room
dividers the safest on the market
Our Most Popular Dividers for Schools
Portable and easy to move between classrooms and buildings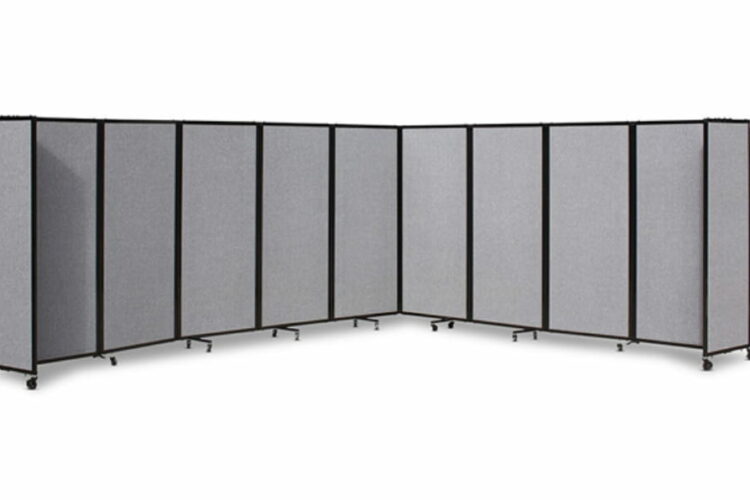 Freestanding flexible classroom furniture (no need for installation)
Sizes range from 2.59m to 7.62m in length
Rotating hinges allow panels to be configured to a range of different shapes
Panels covered in pinnable, sound-dampening fabric
From $2349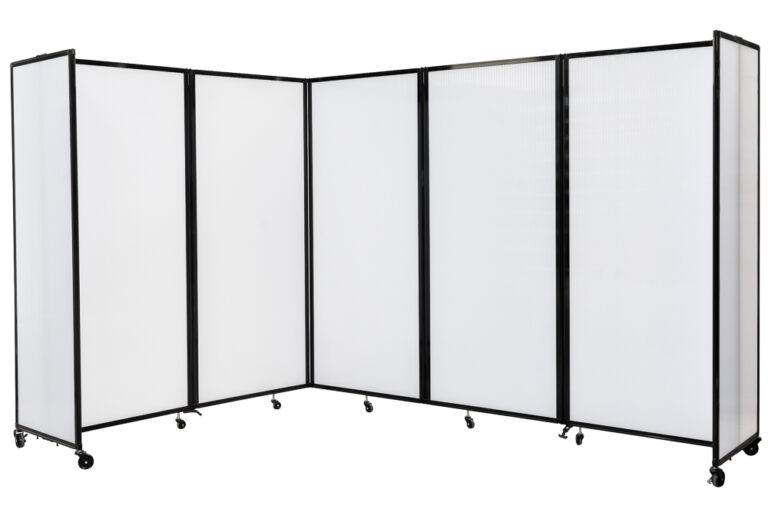 Freestanding flexible classroom furniture (no need for installation)
Sizes range from 2.59m to 7.62m in length
Rotating hinges allow panels to be configured to a range of different shapes
Panels made from medical-grade, sound-reflecting polycarbonate
From $2349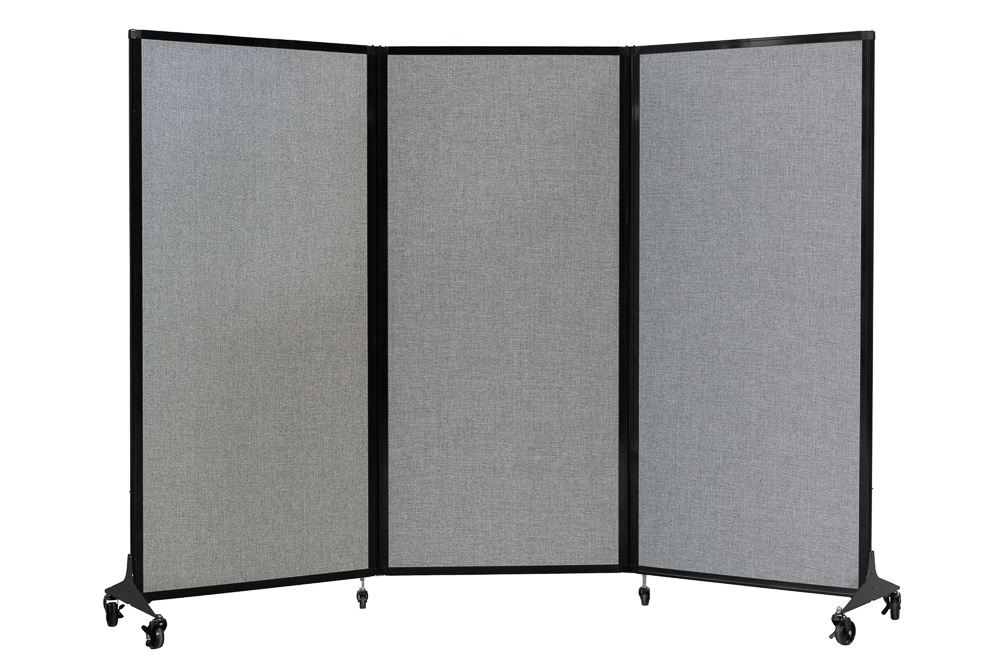 3-panel classroom screen dividers
Neatly folds up almost flat for easy storage
Comes mounted on either lockable wheels or sturdy feet
Panels covered in pinnable, sound-dampening fabric
From $1649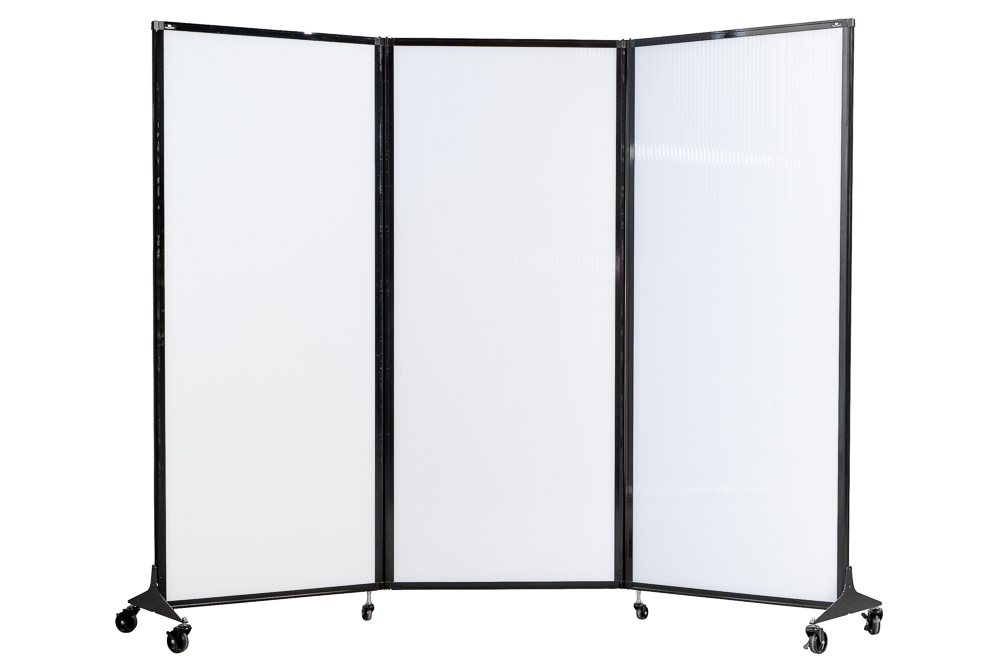 3-panel classroom screen dividers
Neatly folds up almost flat for easy storage
Comes mounted on either lockable wheels or sturdy feet
Panels made from medical-grade, sound-reflecting polycarbonate
From $1649
How Classroom Soundproof Dividers Are Enhancing School Learning Environments
Schools are often busy and noisy places where students can quickly become stressed by continuous distractions. Help create a more comfortable and productive learning environment by blocking out those distracting sights and sounds with our classroom soundproof dividers.

Featuring a lightweight and highly portable design that makes it easy for almost any individual to set them up in moments, our school room dividers can be used to create temporary classrooms, private study spaces, or even portable dressing rooms for performers and sports teams. Covered in either sound dampening fabric or made from sound reflecting polycarbonate, our school dividers offer outstanding acoustic performance while serving as an attractive visual barrier.

All of our partitions feature no-pinch seams and a tip-resistant design, and come connected by a fully rotating hinge system that allows them to be configured to almost any shape to suit your space. And once you're finished, the panels fold up neatly for easy storage.
Maximise Space and Minimise Distractions With School Dividers
No matter the needs or space requirements of your school, there's a portable partitioning solution to match. Helping schools, preschools, and daycare centres make the most of their space, our classroom dividers feature no-pinch seams and a tip-resistant design so that we can confidently say they're one of the safest partitioning solutions on the market.
Break Up Large Rooms with Classroom Divider Walls
Allowing you to divide one large classroom into two, our 360 Degree Acoustic Room Dividers Fabric are designed to absorb noise and reduce echoing so that students can better focus on their work.

These fabric classroom dividers for schools are mounted on smooth-gliding castors so that the dividers can be easily rolled into position, the partitions can then be folded up against the wall or taken away for easy storage once class is over.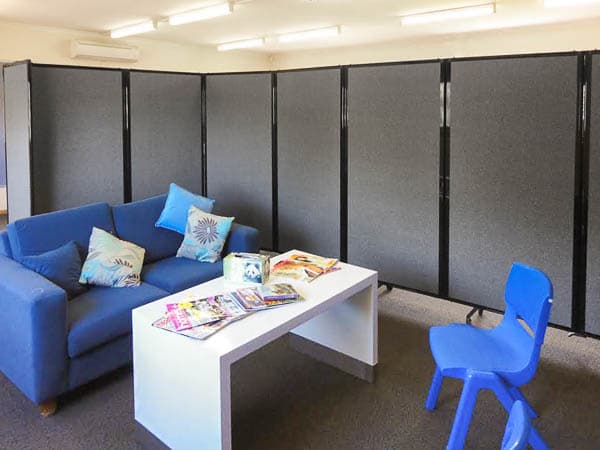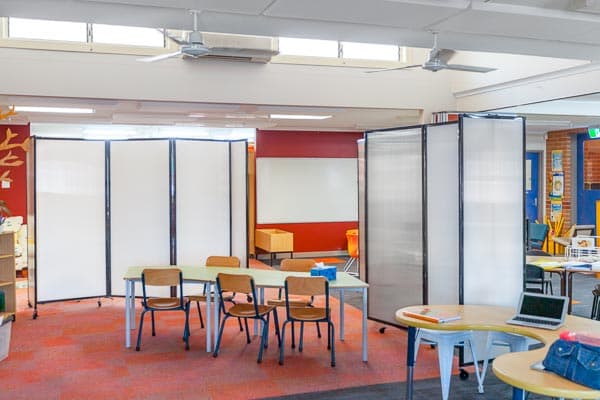 Set Up Temporary Classrooms and Flexible Learning Spaces in Schools
Schools are always challenged to get the most use from their space, with large rooms often being transformed into multipurpose spaces. Our flexible classroom divider walls allow you to turn cafeterias, performance halls, gyms, and other large areas into temporary classrooms, activity centres, or private study rooms for students.

Our fabric school room dividers absorb both noise and reverberation, making them useful in large, echoing spaces, such as a gym. Alternatively, the hard surface of our polycarbonate classroom soundproof dividers reflects noise, helping to create a more private space where students can focus on their work.
Display Temporary School Wall Art
Allowing you to personalise your space and proudly display your students' work, our 3-panel Afford a Wall Acoustic Screens can be transformed into art walls with photos, drawings, and other artwork pinned directly to the surface or hung over the top of the panels.

The articulating hinges in these fabric classroom screen dividers mean that the panels can be configured to a range of shapes to create a network of temporary school wall art displays during student exhibitions.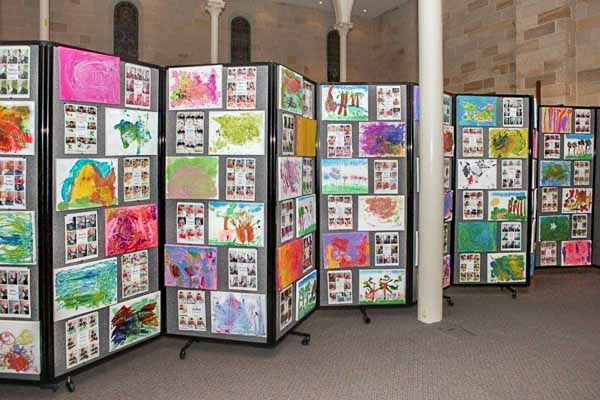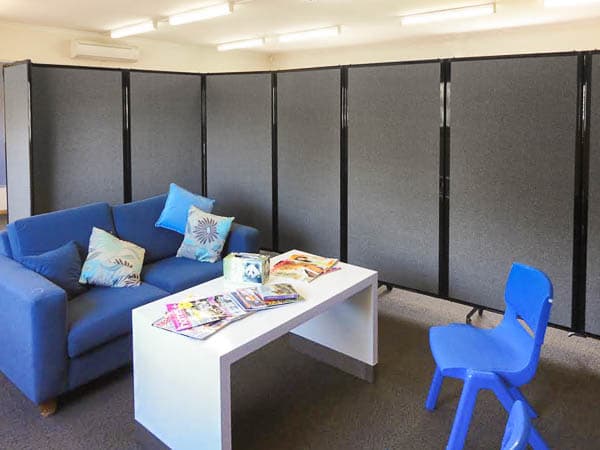 Minimise Distraction for Students with Special Needs
If you have students with special needs or who are prone to distraction, the everyday sights and sounds of a busy school can overload their senses and impact their ability to learn. Acting as both a visual and noise barrier, privacy acoustic screens for students can help minimise these sources of distraction so that students can work in peace and quiet.
Daycare Room Dividers and Classroom Dividers for Preschools
Featuring patented, no-pinch seams and a tip-resistant design that's built for stability, even in the event of a sudden impact, we can confidently say that our daycare room dividers and classroom dividers for preschools are some of the safest on the market.

Our fabric classroom dividers for preschools are a great way of keeping children focused on their activities, and can also be decorated with pictures and student art to help brighten up your facility. Alternatively, our polycarbonate daycare room dividers can help keep little children from wandering off, while offering the added benefit of waterproof polycarbonate panels, which are easy to wipe down and resistant to the spills, splashes, and smudges that are common to childcare facilities.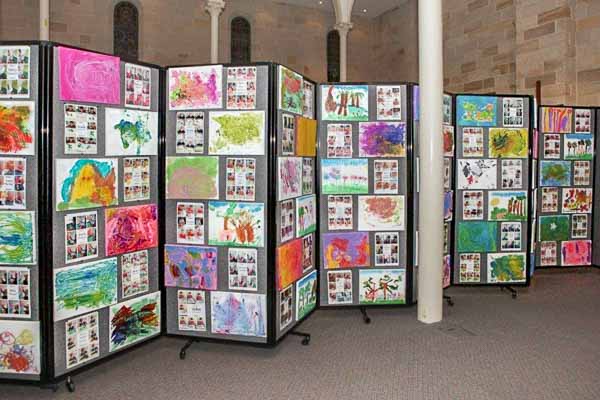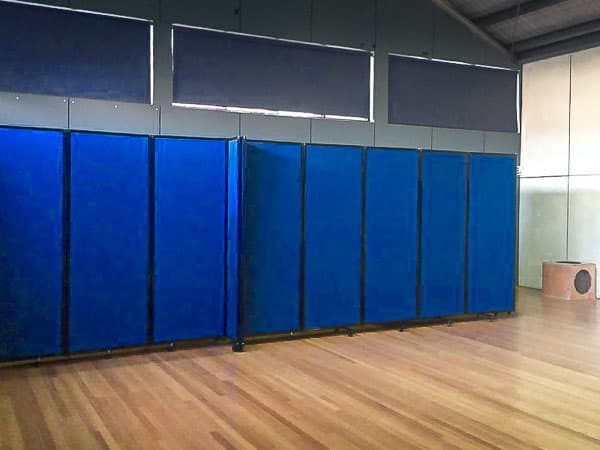 Offer Portable Dressing Rooms for Teams and Performers
If your school participates in large sporting events or performances, the facilities may not always be available for your students to prepare.

Lightweight, neatly folding, and featuring a travel-lock to keep the partitions closed in-transit, our dividers for schools are the perfect option for creating portable dressing rooms for teams and performers. Made from sturdy and high-quality materials, the dividers can even be used as a long-term solution for schools where permanent dressing rooms may not be practical.
Get the Most Out of Your Space with Classroom Divider Walls
Creating a productive learning environment for school and preschool facilities, our high quality yet low-cost classroom dividers are the versatile, convenient, and cost-effective solution for getting the most use out of your space.

Our flexible classroom furniture offer complimentary delivery and installation within 48 hours anywhere in Singapore. All our school dividers also come covered by a 3-year warranty so you can purchase with confidence.
Let Us Help Your Find the Right Classroom Soundproof Dividers to Suit Your Needs
Our friendly team of partitioning experts are always here to help you find the right flexible classroom furniture to suit your needs. Simply fill out the form below to get in contact with one of our customer service members.