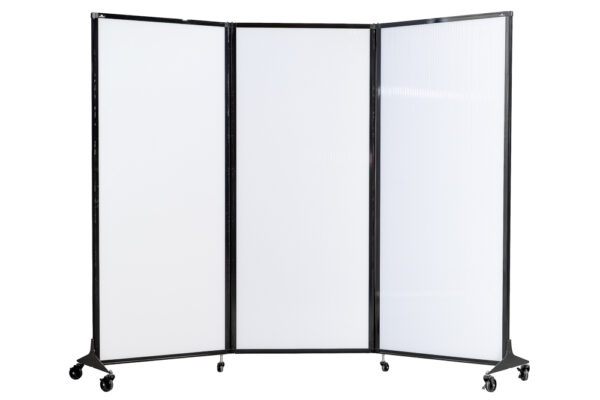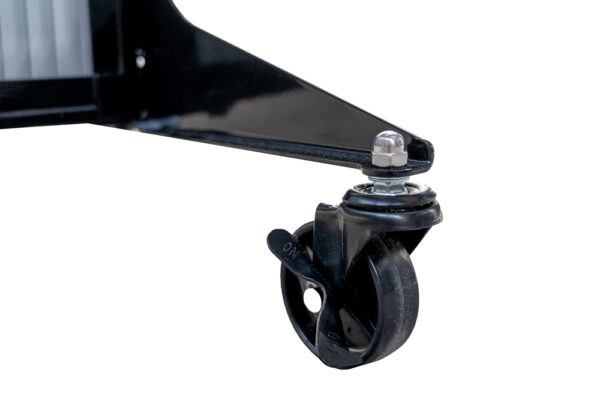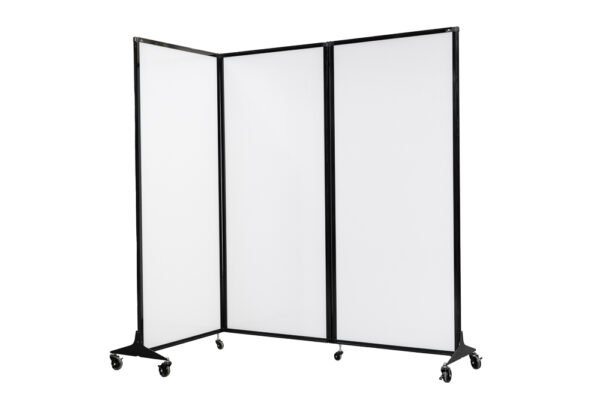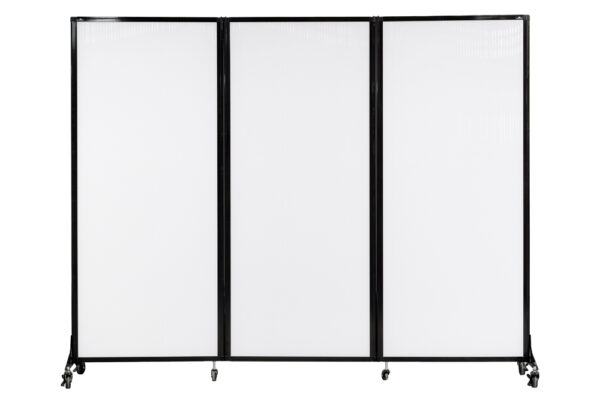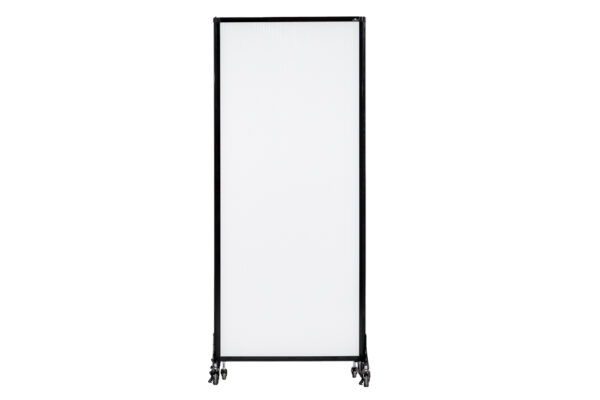 Afford A Wall Polycarbonate Acoustic Screen
1,010.00 SGD – 1,100.00 SGD
• Complimentary delivery and installation within 48 hours anywhere in Singapore
---
Free Shipping & Installation anywhere in Singapore
Freestanding Polycarbonate Screens
Create more privacy and easily divide up your space with our freestanding polycarbonate screens.
Featuring flexible, rotating hinges that allow the polycarbonate screen to be configured to a range of shapes to suit your space, the 3-panels in this partition are made from fluted polycarbonate which offers sound-reflecting qualities. This means it can help to contain noise, but will not reduce echoing within a room. The medical-grade panels are also waterproof and easy to wipe down and disinfect during cleaning.
With a lightweight yet sturdy extruded aluminium frame, and the option to be mounted either on wheels or legs, almost anyone can pull this screen into position and pack it back down again for easy storage.
How to Use Polycarbonate Screens
Made from waterproof and medical-grade polycarbonate that can easily be wiped down and disinfected during cleaning, our polycarbonate privacy screens are the perfect partitioning solution for industries that demand a high level of cleanliness, including the food and medical sectors.
Designed to reflect sound, polycarbonate screens act as both a visual and noise barrier that can improve comfort and privacy between hospital beds, or be slid between work desks so that staff or school students can focus on their work without distraction from others.
These smaller screens are also popular for blocking access to staff-only areas while still allowing authorised personnel to push the partition aside when needed.
Built for safety and stability, the screens feature a strong and sturdy aluminium frame and boast a tip-resistant design that allows objects, such as artwork or whiteboards, to be hung over the partition without risk of toppling.
---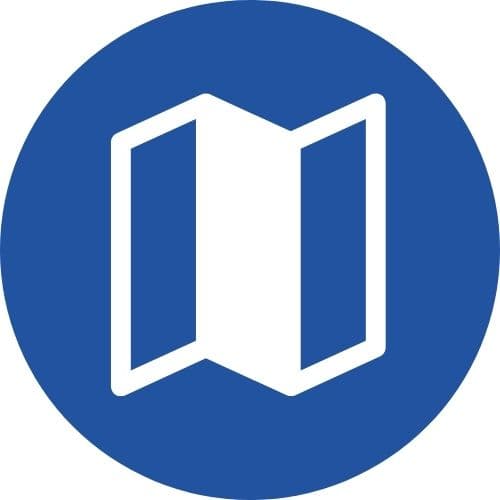 3-panel design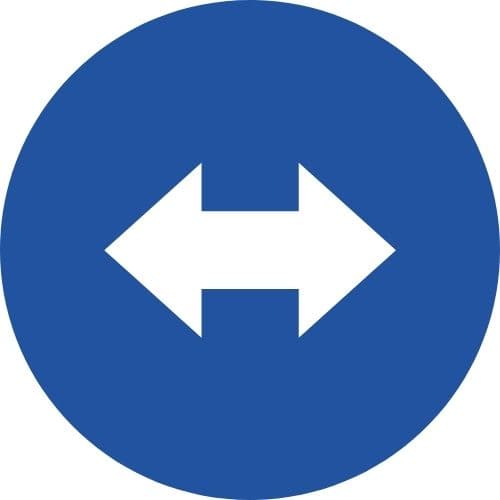 Flexible, rotating hinges allow for a range of configurations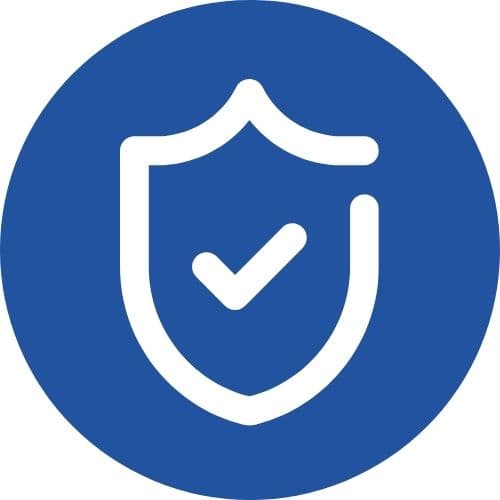 Lightweight yet strong and durable, the frame is made from extruded aluminium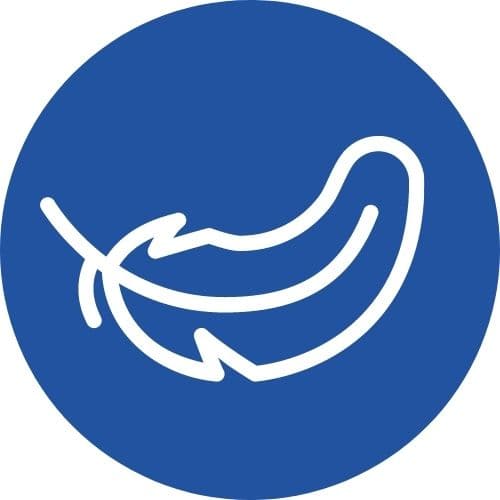 Highly portable design is easy to set up and packs down neatly for storage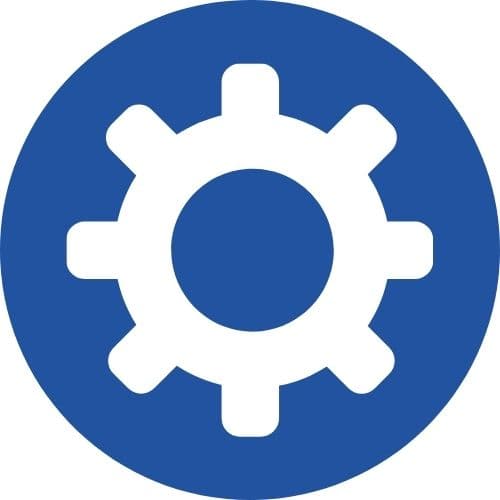 Choose between support bases and lockable, smooth-rolling wheels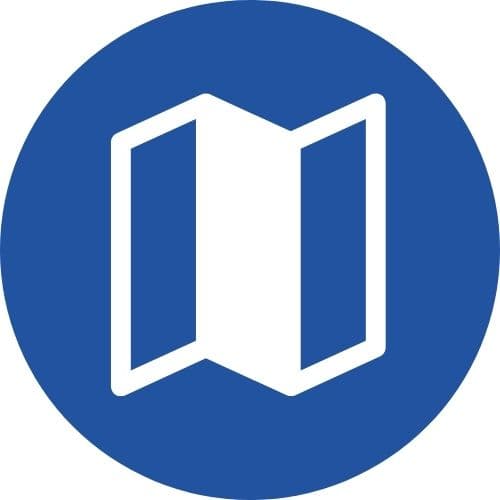 Maximum length of 2.55m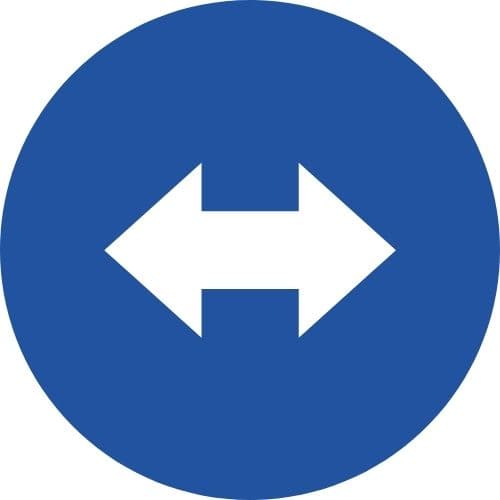 Panels are made from medical-grade fluted polycarbonate which is waterproof and easy to clean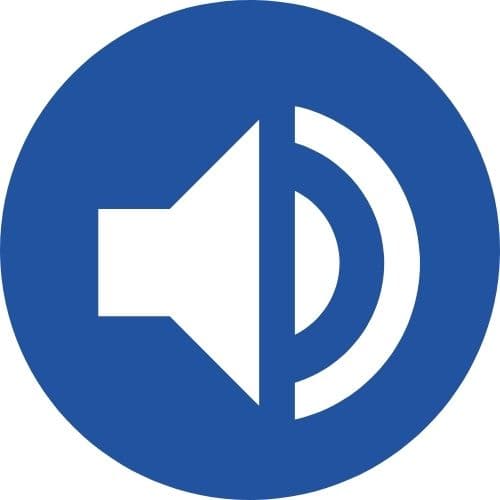 Sound-reflecting material helps to contain noise but does not reduce echoing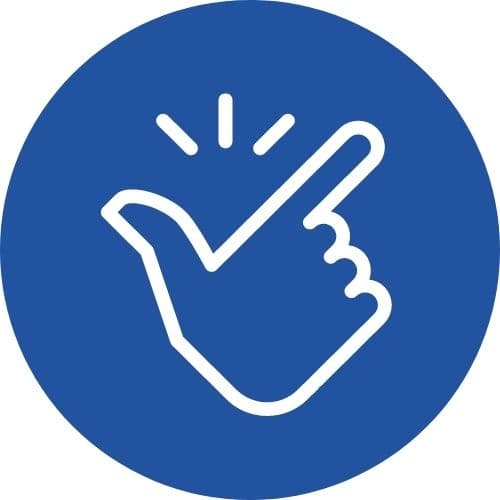 Arrives semi-assembled for quick and easy setup (takes as little as five minutes)
Can I hang things from my polycarbonate screens?
View More
Additional information
| | |
| --- | --- |
| Colour | White |
| Height | 1.83m, 2.02m |
| Length | 3 Panels |